2018
2018 Spring Recital Information
All Classes will perform the weekend of May 11th, 12th, and 13th.
We are having 5 amazing shows incorporating all levels and styles of dance!
Dress rehearsals will be Monday May 7th through Thursday May 10th.
Monday May 7th Dress Rehearsal
Tuesday May 8th Dress Rehearsal
Wednesday May 9th Dress Rehearsal
Thursday May 10th Dress Rehearsal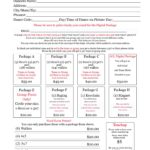 (Recital Picture Order Forms also available at both front desks)
Beginning Monday April 9th, families will be able to purchase 4 tickets per family for each day they perform.
Tickets are $10 each and 100% of the proceeds go to local charities.
Tickets will be on sale to the general public on Monday April 30th in the WEST LOBBY building.
We WILL sell out of most shows. Please get your tickets early to avoid missing out on your child's performance.
Please see the listing below! We have designated which classes will perform in each of our 5 Spring Recitals in May of 2018. Mark your calendars!
Friday 7pm (13)
Ballet Intro 15 (M 5:00 Lisa)
Ballet II 35/106 (TTh 5:15pm Amy)
Tap I/II 115 (Th 6:15 Katie)
Tap Intro 21 (M 7:00pm Candace)
Dance I 18 (M 4:15pm Candace) tap
Dance II 22 (M 4:15pm Britney) tap
Dance II 24 (M 6:15 pm Britney) ballet
Dance III 23 (M 5:15 Britney) ballet
MVMT 19 (M 5:15pm Candace)
Jazz Intro 20 (M 6:00pm Candace)
Jazz I/II 07 (M 6:00 pm Amber)
Jazz Int Adv 75 (W 5:45 Amber)
Hip Hop 05 ages 7-10 (M 4:15pm Jordan)
Saturday 11am (14)
Ballet I 01 (M 5:00 pm Zack)
Tap II 80 (W 6:15pm Katie)
Tap V 12 (Mon 6:00 Katie)
Dance I 125 (Thurs 4:15 Britney) ballet
Dance II 95 (Wed 6:15 Britney) tap
Dance III 54 (Tu 4:15pm Candace) tap
Dance I 53 (Tu 1:00pm Candace) ballet
MVMT 52 (Tu 12:15pm Candace)
Jazz I 109 (Th 4:15pm Cara)
Jazz I/II 38 (Tu 4:15pm Cara)
Jazz III 77 (Wed 7:15pm Amber)
Hip Hop 08 ages 11-15 (M 7:15pm Jordan)
MiniTroop Jazz ages 4/5 Candace
MiniTroop Jazz age 6 Britney
Saturday 3pm (13)
Ballet Intro 105 (TTh 4:15pm Michelle)
Ballet III 02/71 (MW 6:00pm Zack)
Tap I/II 11 (Mon 5:00pm Katie)
Tap IV 43 (Tues 5:15pm Katie)
Dance I 56 (Tu 6:15pm Candace) tap
Dance II 55 (Tu 5:15pm Candace) tap
Dance II 121 (Th 4;15pm Candace) ballet
Dance III 89 (Wed 4:15pm Candace) ballet
MVMT 59 (Tu 5:15pm Britney)
Jazz Intro 92 (Wed 6:30pm Candace)
Jazz I 06 (Mon 5:00pm Amber)
Jazz II 41 (Tu 7:15pm Britney)
Troupe Tap A
Saturday 7pm (13)
Ballet V 37/108 (TTh 6:45pm Michelle)
Tap I 114 (Thurs 5:15pm Katie)
Tap II 116 (Th 7:15 Katie)
Dance I 94 (Wed 5:15, Britney) tap
Dance III 123 (Thurs 6:15, Candace) tap
Dance I 122 (Th 5:15pm Candace) ballet
Dance II 58 (Tu 4:15 Britney) ballet
MVMT 87 W 10:00am Candace)
Jazz Intro 126 (Th 5:15 Britney)
Jazz I 119 (Th 6:15 Amber)
Jazz II 111 (Th 6:15pm Cara)
Jazz II/III 74 (W 4:45pm Amber)
Troupe Tap B
Sunday 3pm (12)
Ballet I 70 (Wed 4:45 pm Zack)
Ballet IV 04/73 (MW 7:30 Lisa)
Tap I 44 (Tu 6:15pm Katie)
Tap III 45(Tues 7:15pm Katie)
Dance II 93 (W 4:15 Britney) tap
Dance III 16 (M 6:00 Tessa) tap
Dance I 60 (Tues 6:00pm Britney) ballet
Dance I 88 (W 10:45am Candace) ballet
MVMT 91 (W 5:45pm Candace)
Jazz I 39 (Tu 5:15pm Cara)
Jazz I/II 110 Thurs 5;15 Cara
Jazz II/III 40 (Tu 6:15 Cara)