Ensemble Alumni
Gwen Benjamin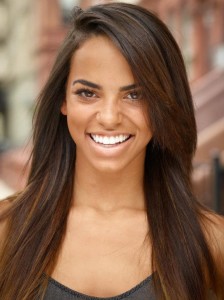 Gwen found her passion for dance at Columbia Performing Arts Centre at age 9 after moving from Los Angeles California. She was a member of CPAC's competition team for 7 years, and after graduating from Rock Bridge High School in 2011 she moved to New York City to pursue her training. She has worked on projects in New York City with choreographers such as Joe Lanteri, Lauren Adams, Rhapsody James, Torey Nelson and more. Gwen was signed with Clear Talent Group Agency in May 2013. Through Clear Talent she has modeled for a spread in Men's Journal Magazine featuring Matt Harvey, danced back up for singer Yummy Bingham, danced in an NBA promo video, and has also danced in scenes for two upcoming feature films. In August 2012 Gwen joined Cedar Lake Contemporary Ballet for an apprenticeship where she is currently working along side the company with choreographers such as Julie Bour, Andonis Foniadakis, and Johan Inger.
---
Lauren Brummett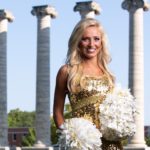 ---
Emily Bryant-Wimp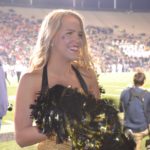 Emily was a member of the Columbia Performing Arts Centre competition team for 10 years and had many impactful experiences at Cpac that shaped her into the dancer she is today. During her time at Cpac, she was able to attend various summer programs across the United States and had the opportunity to be exposed to many different dance styles and renowned choreographers.
After graduating in 2016, Emily moved to Nashville to attend Belmont University, where she is majoring in Exercise Science and minoring in dance. Emily plans to further continue her education to become an Occupational Therapist and would love to combine dance and pediatric therapy as a future caregiver. Along with that, Emily is a current member of the Vanderbilt Dance Team. Through this experience, she is able to perform at football and basketball games and volunteer for people and organizations in the Nashville community.
While in Nashville, she has also found a love for teaching dance and choreographing. She was a previous dance instructor for Moves and Groves, an organization dedicated to enhancing the lives of at-risk youth through the arts. At this program, Emily was able to teach Jazz and Hip Hop, and choreograph the final performance. She has also had the opportunity to choreograph for the Vanderbilt Dance Team, and Belmont's dance company as well. Emily plans to continue her dance career after college and will be forever grateful for all she experienced at Columbia Performing Arts Centre.
---
Josie Camden
Josie began dancing at age 3. As her love for dance grew, she joined the Columbia Performing Arts Centre competition team and trained there for 12 years. In addition to numerous local and regional awards at competitions and conventions, Josie has expanded her repetoire of work into choreography, creating several pieces for CPAC for the upcoming season. She is currently continuing her dance education at the American Musical and Dramatic Academy in Los Angeles, California.
---
Tessa Crawford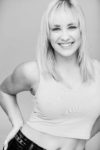 Tessa graduated from Columbia Performing Arts Centre in 2010 and is currently a senior at the Hartt School in Hartford, Connecticut, under the direction of Stephen Pier. Since graduating Tessa has had many opportunities to perform classical works by choreographers such as Jose Limon and George Balanchine and has performed new works by artists such as Charlotte Griffin, Shannon Gillen, Loni Landon, Katie Stevinson-Nollet, Stephen Pier, and Jon Bond. She has also performed in an installation at the Wadsworth Antheneum in Hartford, Connecticut, under the direction of Gregory Dolbashian. While at Hartt she has also studied choreography and will debut her own work in November 2013. Not only has Tessa had many amazing performing opportunities but she has also spent her summers studying all over the world. In July 2011 and July 2013 Tessa was selected to participate in the Cedar Lake 360 summer intensives. In July 2012 Tessa traveled to Amsterdam, Netherlands for two weeks to study at a contemporary dance festival, Julidanse. As of May 2014 Tessa will receive a Bachelor of Fine Arts in Dance Performance from the Hartt School.
---
Tiege Dooley-Panko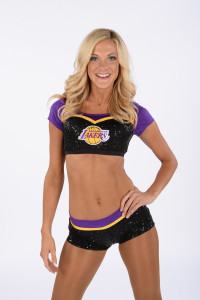 Tiege grew up dancing in Chicago, Illinois. She studied broadcast journalism at the University of Missouri and was a part of the Mizzou Golden Girl dance team for four years. After graduating, Tiege moved to Los Angeles, California and is now a part of the LA Laker Girls. The group dances at all Lakers home games in Los Angeles and attends several community events.
---
Ryan Evans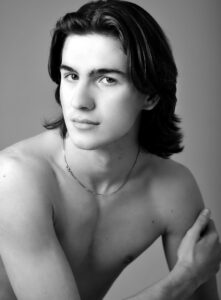 Ryan began dancing at the age of 3 at his mother's dance studio. When his mother's dance studio closed he continued his training at Columbia Performing Arts Center. During his time at CPAC, Ryan got to train with extraordinary choreographers like Andrew Winghart, Ebony Williams, Ida Saki, Billy Bell, Ashley Schoemer, Easton Blake Payne, etc. He was a member of CPAC's Ensemble Competition Team for 5 years. Since he has graduated Ryan has moved to Tucson, Arizona to attend The University of Arizona. Since he has been there he has had the opportunity to learn and perform works from famous choreographers like Martha Graham, Bill T. Jones, Paul Taylor, etc. He plans to graduate with a BFA in Dance, a minor in Business Administration, and a minor in Sports Management. Ryan was also a YoungArts Winner in Modern/Contemporary Dance in 2022. Ryan is forever grateful for his teachers at CPAC, Jen Lee, and Nancy Laurie who have helped him tremendously get to where he is today.
---
Hunter Forthaus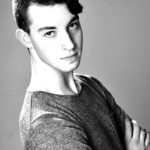 I was at CPAC for 14 years and am thrilled to be continuing my education at SUNY Purchase in New York. CPAC has been a second home for as long as I can remember. From my very first class with Ms. Candace, to my many years of competitions and late night rehearsals, CPAC has impacted my life more than I could have ever imagined. This amazing place I call home has not only shaped me as a dancer, but also the faculty and dancers at CPAC have shaped me into the person I am today. I would first like to thank my parents. Mom and Dad, I love both of you more than you could ever imagine and I can never thank you enough for being my biggest fans and giving me the opportunity to let dance be such an important part of my life. Every night you had to wait for me to get out of rehearsals or all of those long weekends of competitions out of town; you guys are the reason I get to be a part of CPAC and do what I love everyday. I am so grateful for that. To my second mom, Jen Lee, I cannot thank you enough for not only all you have done for me, but for how much you have done for this entire studio. I know that even when my years of CPAC come to a close that I will always love you and you will always hold a special place in my heart. A huge thanks to the entire costume shop. Every costume for every dance is always absolutely stunning and truly a piece of art. All of my amazing teachers Kristen, Katie, Jordan, Cara, Candace, and Zack, thank you guys for always pushing me to try to be the best dancer and person I can be. I love you all so much. Lastly, the biggest thank you goes to Mrs. Nancy Laurie. You are such an amazing woman and you have no idea how many lives you have impacted, including mine. I am so grateful from the bottom of my heart to have a second home like CPAC. CPAC family, I love you all and thank you guys for being my best friends! I will miss you all so much but I will never forget the memories we all made.
---
Shelby Griswold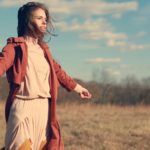 Shelby hails from a small town in central Missouri. Growing up she loved being active in a variety of sports, and she always had a deep passion for dance. At age 11, she started developing her training further under the tutelage of the instructors at Columbia Performing Arts Centre. Shelby began to immerse herself in many different styles of dance. She fell in love with contemporary ballet after attending the first Cedar Lake 360 intensive with artistic director Benoit-Swan Pouffer. She went on to study at the Boston Conservatory, where she worked with such greats as Brian Brooks, Zoe Scofield, Sidra Bell, Darrell Moultrie, and Ebony Williams. After graduating with a BFA in Contemporary Dance Performance in May of 2017, Shelby left no time to waste. Her first post-grad professional work came on the night of her graduation, with a performance at Boston's Hynes Convention Center, on stage with the Lexington Symphony Orchestra honoring the great John Williams. She has a leading role in the documentary, "Make Me Dance," directed and filmed by Tatyana Bronstein. Shelby is a founding member of Wilder Project, a dance-on-film company that has earned high recognition for its pieces at international film festivals. She is featured in several of these films, such as The Weight, Passing, and the newly released, The Field, which was written by Shelby herself, and directed by Holly Wilder. Shelby is currently living in New York City, and has recently had the opportunity of performing live at Battery Dance Festival and INSITU Site-Specific Dance Festival. Her objective is to continue with her purpose in life, in her father's honor, and to always have a hunger for knowledge in dance; all while sharing her art with the world.
---
Elly Hall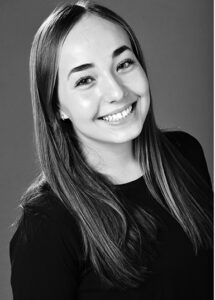 Elly Hall danced at Columbia Performing Arts Centre since she was four years old. Through CPAC, she made many fond memories, traveled all over the country to compete, grew close with her teammates, and learned from the most incredible teachers and choreographers. Currently, Elly is attending Northwestern University in Evanston, Illinois, where she continues her dance education as a Dance and Environmental Science major, with a minor in Business Institutions. She is forever grateful for her time at CPAC, with a special thanks to Ms. Nancy Laurie for the endless opportunities and Jen Lee for everything she does for us.
---
Gracie Head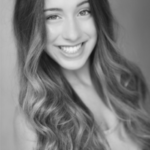 As I continue my dance education at Chapman University, I would have never imagined the impact this place would have on my heart. CPAC has not only been a second home to me the past 15 years, but has helped me discover who I want to be as an artist/person. Nancy, you have created a place that not only teaches kids how to dance, but teaches how to share special moments. Thank you for every opportunity you have provided me. You have, graciously, guided me along this journey. Thank you for being the amazing woman that you are. Kristen, you taught me how to love ballet. It makes me so happy to think of all the Taylor Swift songs you would play in makeup ballet and all the times I would sing my heart out. Thank you for taking time to foresee my goals and help me work towards them. Katie, my first dance with you, "Military". Each time I think about this dance, I cannot help but smile. You have been an incredible influence on me as not only a dancer, but as a person through our many talks on life and nutrition. Zack, you taught 12 year old Gracie how to be tough and work. You have taught me significant tips outside of the studio as well… like when a few of us girls got a golf cart stuck in mud on private property and called you to save the day. You have helped me grow so much and I am so thankful for our rehearsals. Jordan, I really do not know what to say except that you are a genius. The most creative person I have ever met. You bring out such rawness in dancers and I feel so lucky to have been able to learn from you. Tessa, you will forever be one of my greatest inspirations. You always push me past my limits. I am going to miss all of our times. From laughing until crying in rehearsals, to catching you up on my love life (lol). I cannot wait to utilize what you taught me about what it takes to make it in the dance world so that one day I can dance with Brian and Scott (& Ari). You have become a big sis to me. Costume Shop, you guys make our pieces come to life. What you create is beyond exquisite and I feel so honored every time I get to wear something you created. Lindsey, without you, nothing would be possible. Thank you for always lighting up any room with your smile! Jen, I cannot even begin to write this because there are no amount of words that could even come close to describing who you are to me. You have believed in me more than I have believed in myself. You are the heart of CPAC… I LOVE YOU. Mom, Dad, C, thank you for always staying up until I get home from dance so that we can eat a family dinner each night. You guys would not be doing this if you were not so supportive of my goals. I am the luckiest girl in the world to have you guys.
---
David Keingatti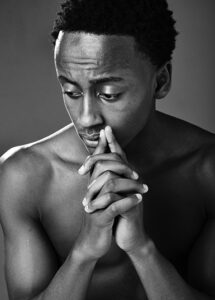 If you've looked around for just a bit you've probably noticed I'm gone. I hope you haven't been missing me too much. If you've been wondering what I've been doing in my absence, I've been happily enjoying myself at Suny Purchase College. I can't tell you how much I'm enjoying myself and I don't know if there are any words to describe my feelings. Let's just say I'm a kid in a candy store, and New York City is that candy store. From time to time, if you look at social media, you may find a short film of me dancing on one of Break The Floor's Instagrams. Based on my eyesight, there's an endless amount of possibilities of what opportunities I could lay my hands on, and if I'm willing to be open, I'll realize that I'm right where I need to be. God bless.
---
Elizabeth Lage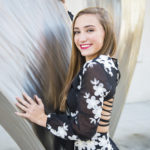 I'm so proud to attend the University of Arizona. It feels like yesterday, I was begging my parents to let me audition for the CPAC team and thank goodness they did. For the past 8 years, I've had the pleasure to grow with so many girls and boys. I will forever cherish that. My teachers— you've changed my life. Candace, thanks for teaching me to love Jazz and letting me assist you with the precious little ones. Katie, I loved all my years tapping with you. Zack, thanks for listening to my long rants about life… and also for teaching me to keep dancing even if my bones are broken or the theater is on fire. 😉 Thank you Jordan for your creative mind, inspiration, and love. Kristen, you have dedicated so much of your time towards me in class and solo rehearsals and you've made me into the dancer I am today. I hope to make you proud. Jamie, Ashley, and Kelly, your creations make me feel so special as people stare in awe. Thank you for your talent. Jen, I have always run to your comforting arms to discuss boys, school or just life. Thank you for listening even when you can't understand my words because of my obnoxious crying. I love you. And of course, the Nancy Laurie! My teammates and I appreciate beyond words all you have done for us. From bringing in the best choreographers, to providing this incredible studio, to marvelous trips. You are so generous and loving! I have had the greatest pleasure dancing in your studio. To my wonderful brothers, Jonah, Isaac, and Zeke—thanks for being so attractive and causing girls to want to be my friend so they could see your faces more. My loving sister, Isabel, thank you for inspiring me and being my absolute best friend. You are more than I could ever ask for. I am very blessed that you were able to participate in this journey with me. I am also blessed that my cousin, Jaden, has been by my side as well. Take care of this place for me girls! To my Mother (Gold Shimmer) and my Father (McDreamy), thank you for sacrificing your time, energy, money, focus, and also your attention toward my other siblings. I owe it all to you. Dad, thanks for putting your dream of moving to a warmer climate on hold so I could finish up here. To Chloe, you inspire me every day. You are the reason I became interested in choreographing and I have now pieced together my own solo. To Katharine, Anna Kate, and Gracie, thanks for making this year the best one by far. I'm gonna miss all of our laughs and getting separated in ballet class for being too goofy. I love you all. FLOSSY POSSE 4 EVA. A huge shout-out to the one and only God who has given me a passion to express his love for us through this art-form. CHAKA OUT!
---
Kaylin Maggard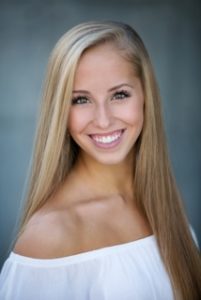 Kaylin began her dance training with Columbia Performing Arts Centre at the age of three. She joined the CPAC Compeitition team at the age of eight and attended competitions and conventions around the country. She also was so fortunate to attend summer intensives during her training such as American Ballet Theatre NYC, Pacific Northwest Ballet, The Juilliard School Summer Intensive, Cedar Lake Contemporary Ballet's 180 program, and Perry Mansfield. In addition, she has had the opportunity to work with renowned choreographers such as Lauren Adams, Billy Bell, Benoit Swan Pouffer, Mike Esperanza, Ida Saki, and more. Kaylin was a 2017 YoungArts Winner in Modern Dance and spent a week in Miami, FL performing and learning at National YoungArts Week. She was also announced as Dance Spirit Magazine's Cover Model Search Winner and was on the cover of their October magazine issue in 2017. In the summer of 2017, Kaylin won the title of NYCDA National Senior Female Outstanding Dancer at New York City Dance Alliance Nationals in NYC. She is now touring with NYCDA Dance Convention around the country assisting classes and performing as their National Winner. Kaylin was accepted into The Juilliard School as a part of the class of 2021 and is currently living in New York City furthering her love for dance while training at Juilliard. She will forever be grateful for her incredible teachers at CPAC and Nancy Laurie who helped developed her into the person and dancer she is today.
---
Sydney Maly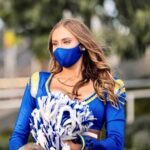 Sydney was a proud member of the CPAC competition team for 15 years. After graduating from Rock Bridge High School, Sydney was accepted into Stanford University as a member of the class of 2020. She was a dance team member of the 2017-2018 Stanford Dollies as Dollie #5, where she performed at Stanford's athletic and community events. She was a part of several student run dance groups such as Jam Pac'd and Urban Styles, where she performed, choreographed, and managed financial operations of the groups. She was a research aide in the Virtual Human Interaction Lab for two years. In her free time, she played bass guitar for her band Sister Supply and performed at gigs across campus. Sydney graduated with her B.A. and M.A. in Communication and a minor in TAPS Dance. After graduation, Sydney moved to Los Angeles where she became an L.A. Rams Cheerleader and started a communications position at Ticketmaster. She intends to apply to law school and pursue career in entertainment. Sydney is forever grateful for the training and opportunities that CPAC has provided for her.
---
Jennifer Maples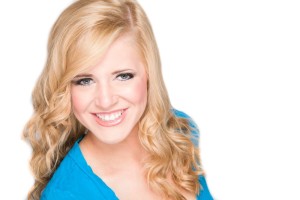 Born and raised in Columbia, Missouri, Jennifer studied with Columbia Performing Arts Centre for over 10 years. After graduating from Rock Bridge High School in 2007, Jennifer traveled to Las Vegas, Nevada, where she was a featured dancer in the musical 42nd Street. Shortly after leaving Las Vegas, Jennifer accepted a contract with Walt Disney Entertainment Co. in Orlando, Fl. and has been working for Disney for the past 6 years. Two years after moving to Orlando, she also began working for Hardrive Productions under the direction of Pamela Bolling. She has performed for audiences all over the world doing different events such as: Headdress Ball, back up dancer for Jessica Sutta of the Pussycat Dolls, Deborah Cox, Atlantis in Nassau, Bahamas, Give Kids the World Gala, and the Ted Gibson Hair show. She has also done commercials and worked for other companies such as Universal Studios, Norwegian Cruise Line, Orlando Magic, HGTV, The Food Network, The Daily Buzz Morning Show, Metropolis Productions, John Best Entertaiment, Robby Mackey, and Royal Caribbean Productions. Currently Jennifer is in her second Equity contract with Disney as a featured dancer in the musical Beauty and The Beast: Live on Stage at Disney's Hollywood studio's in Orlando, Fl. She is also a member of Daniel Hunalps KOR4 Tap Company based out of Orlando, FL. Jennifer is a proud member of the Actors Equity Association. Jennifer would like to give a special thank you to Nancy Laurie and the CPAC instructor's for giving her the opportunities and training she has had as a child to become the dancer and performer she is today.
---
Katharine Mehle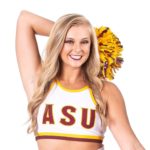 Katharine's dance career began at Columbia Performing Arts Centre when she was three years old. She grew up taking class and competing at CPAC for 15 years, learning from incredible choreographers from all around the country. She was fortunate enough to get to spend a month training with the American Ballet Theatre in North Carolina at age 12, as well as perform in the Joyce Theatre in New York City during her senior year. In April of 2019 Katharine auditioned and was selected for the Arizona State Dance Team, which is currently ranked top 3 in the nation for jazz and has won two World Championships representing the USA Jazz Team. She owes it to everyone at CPAC for making this dream a reality. After graduation from Rock Bridge High School, she moved to Tempe, AZ to begin her freshman year at ASU. She is majoring in Speech and Hearing Sciences to pursue a career in Speech Pathology and minoring in Spanish. Although she is far from Missouri, she is blessed to know CPAC will always be her second home, and she will never forget the memories made during her time there.
---
Meredith Miles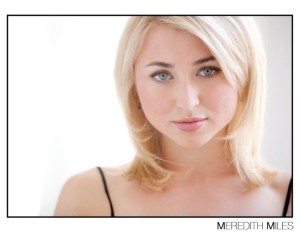 Meredith feels so blessed to call CPAC home. Some of her career highlights include dancing for choreographers such as the Legendary and Emmy/Tony Award winning Twyla Tharp, Emmy Award winning Josh Bergasse, Tony Award winning Wayne Cilento, and of course "The Beautiful Jen". Credits Include: Broadway: 'Come Fly Away' (Original Cast/Principle: 'Slim' u/s and Featured Ensemble.). 1st N'atl Tour: 'Come Fly Away' (Principle: 'Babe'), Sinatra Dance With Me (Principle: 'Slim' and 'Babe' u/s), 'Wicked' (Featured Ensemble), Watch The Throne (Kanye West). Film/Television: Black Swan (Featured Dancer/Cameo), SMASH Season 2 (Bombshell Cast/Featured EP. 15), Saturday Night Live (Kanye West: Featured Dancer), The Tony Awards (Come Fly Away), Guess Watches Face 2 Face. Magazine Cover: Dance Spirit Magazine ('Broadway's Baby' July/Aug Issue). So much love and gratitude for the deep relationships formed at CPAC. Chaka.
---
Ashley Rodrigues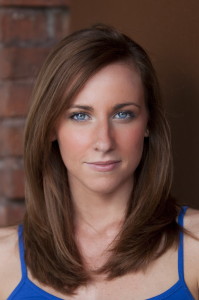 After graduation, Ashley was accepted into the dance conservatory at the University of Missouri-Kansas City where she continued to study ballet and modern. The summer of her junior year, Ashley accepted a scholarship to join the Joffrey Ballet School Jazz and Contemporary trainee program. She took a leave of absence from college to move to New York City. While in the program she was selected to perform throughout the city with the LEON dance company under Joffrey program director Dorrell Martin. She was also featured in a national advertising campaign for the Joffrey Ballet School. Ashley's choreography was selected to be presented in a professional venue in New York City for the Young Choreographer's Festival. After the conclusion of her trainee program, Ashley returned to Kansas City to complete her degree and graduated with her Bachelor of Fine Arts Degree in Dance with an emphasis in modern dance. She now lives in western New York and is pursuing her Masters degree in Mental Health Counseling at Niagara University.
---
Stephanie Stricker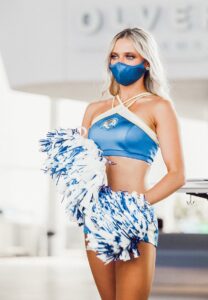 Stephanie began her dance journey with Columbia Performing Arts Centre at age three when she found her passion for dance. She later joined the CPAC competition team to compete in state and national competitions and attended many dance conventions throughout her high school years. She was also very fortunate to attend many summer intensive programs in New York City such as Cedar Lake Contemporary Ballet's 360 program, Joffrey Ballet, NYCDA Nationals, and Dance Awards. In addition she has worked with many renowned choreographers such as Lauren Adams, Billy Bell, Joey Dowling, Benoit Swan Pouffer, Mike Esperanza, Jess Hendricks, Bobby Newberry and more. This past summer she also had the opportunity to work with Mandy Moore for the dizzy feet foundation created by Nigel Lythgoe and supported by SYTYCD.
She was accepted into the 2018 Juilliard School of Dance and is now living in New York City to continue her dance training and to pursue her career in dance. Stephanie is grateful to Columbia Performing Arts for their amazing teachers and is thankful to Nancy Laurie for the many opportunities and support she has provided throughout the years.
---
Anna Kate Sundvold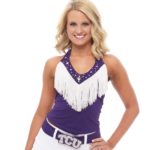 Anna Kate began dancing at Columbia Performing Arts Centre at the age of three, and joined the Ensemble competition team at the age of eight allowing her to attend competitions and conventions around the country. At CPAC, Anna Kate had the opportunity to work with choreographers such as Billy Bell, Lauren Adams, Olympia Jordan, Andrew Winghart, Ida Saki, Mike Esperanza, Jessica Keller, Andy Pellick, and Easton Blake Payne. Throughout her ten years on the team, she was able to perform self-choreographed and improvisation solos, allowing her to find her love for choreography. During Anna Kate's senior year she was given the opportunity to perform at the Joyce Theater in New York City for the New York City Dance Alliance's Rising Star Gala.
Anna Kate has continued dancing as a National Dance Alliance Staff member, teaching at high school dance camps around the country. She also choreographs solos for her sister, Caroline, who is a Dallas Cowboys Cheerleader. Anna Kate now attends Texas Christian University, where she is majoring in the Neely School of Business and is a member of the TCU Showgirls dance team.
Anna Kate feels blessed to have had the opportunity to dance at CPAC and is thankful for many years of love and support from Nancy Laurie and the incredible CPAC staff members.
---
Caroline Sundvold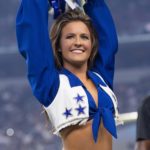 Caroline found her love for dancing at Columbia Performing Arts Centre at the age of three. She trained and competed with the competitive team throughout high school and was very fortunate to have the opportunity to train with Cedar Lake Contemporary Ballet Company through their 360 program one summer in New York City. Caroline received a degree in Finance from the University of Missouri and danced with the University of Missouri Golden Girls for three years. After graduating, Caroline auditioned and was selected as a member of the 2018-2019 Dallas Cowboys Cheerleaders squad. She is featured on CMT's DCC Making the Team – Season 13. Caroline is so thankful for the incredible teaching staff at CPAC and Nancy Laurie for the many opportunities and her continuous support.
---
Amy Trader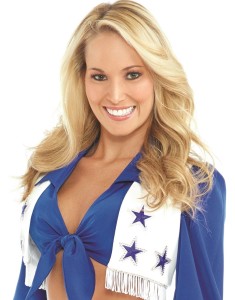 Amy Trader received her bachelor's degree in Biomedical Engineering and Computational Neuroscience from the University of Missouri in Columbia. While at Mizzou, Amy was a 4-year member of the University of Missouri Golden Girls and Nationals team. After graduation, Amy relocated to New York City to pursue her life-long dream of dancing professionally. Amy danced at Madison Square Garden as an NBA New York Knicks City Dancer. She was represented by Clear Talent Agency and sent on numerous commercial dance jobs. While in New York, Amy trained at Broadway Dance Center, Steps on Broadway, and Cedar Lake Contemporary Ballet. She then returned back to Columbia for a year to serve as an assistant coach of the University of Missouri Golden Girls and Nationals team. This past year, Amy auditioned and was selected as a member of the iconic Dallas Cowboys Cheerleaders. She was featured on CMT's Dallas Cowboys Cheerleaders – Making the Team Season 10. As well as dancing at all home games, Amy is a member of the prestigious Show Group that travels overseas for the USO tour and other special appearances and performances.
---
Connor Whitbey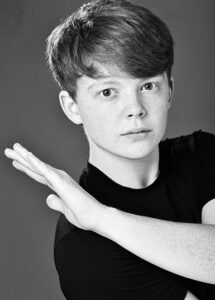 I graduated from Columbia Performing Arts Centre in 2021 and am currently attending University of Hartford's Hartt School in Connecticut, majoring in Dance Performance. I plan on joining a modern company either in the United States or somewhere in Europe. In the distant future I want to become a choreographer for professional dance.
---
Sydney Young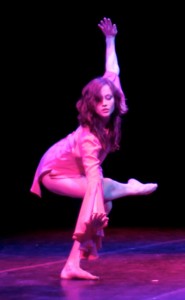 Sydney Young moved to CPAC when it first opened because of its commitment to prioritize ballet technique. From the age of 11 Sydney attended summer ballet programs at Kansas City Ballet, Pacific Northwest Ballet, Houston Ballet, Hungarian National Ballet, and Alonzo King's LINES Ballet in San Francisco. While attending Rock Bridge High School in Columbia, her parents graciously drove her 4 hours round trip to Kansas City twice a week to take ballet class.
At 17, Sydney was accepted on scholarship into the prestigious ballet program at North Carolina School of the Arts (NCSA), where she had the opportunity to learn from accomplished dance faculty members such as Melissa Hayden. Sydney graduated high school from NCSA in 2004 and began dancing full-time with Cedar Lake Contemporary Ballet in NYC. She was one of a handful from her class at NCSA to graduate with a job offer and was the first CPAC dancer to make it into the professional dance world.
A serious ankle injury eventually forced Sydney to take a step back and evaluate her life-long dream of being a professional dancer. Realizing that she missed being academically challenged, and faced with a year of rehab to get back the necessary ankle strength for dance, Sydney saw her injury as an opportunity to change directions.
Sydney then attended Truman State University on scholarship and graduated Phi Beta Kappa, summa cum laude with degrees in Biomechanics and Psychology. After almost a decade away from home, Sydney is happy to be back in Columbia studying medicine at the University of Missouri and will graduate with her M.D. in 2016. Sydney still maintains her love of dance, and hopes to enter a field of medicine that will enable her to work with injured dancers and athletes in the future. She also feels great pride in the success of her brother, Zach Young, who is also a CPAC alumnus. She travels to see him perform with his company, Dance Kaleidoscope, in Indianapolis as often as she can.
---
Zach Young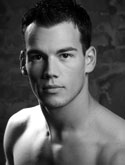 Zach Young trained at Columbia Performing Arts Centre in Columbia, Missouri, where he studied under Jen Lee, Karen Mareck Grundy, Lisa Geger and Sean France. He participated in summer intensives and workshops with River North Dance Chicago, Mark Morris, L.J. Ballard, Gary Hubler and Dante Adela. He has worked with contemporary choreographers Benoit Swan Pouffer, Jamar Roberts, and Angle Fraser-Logan, and as a guest artist with the Cuban National Ballet. Zach also is trained in Tae Kwon Do and holds a first-degree black belt. Previously, he danced for the Cedar Lake Youth Ensemble, Cedar Lake II and the Missouri Contemporary Ballet. Zach is now in his 6th season with Dance Kaleidoscope in Indianapolis, Indiana.