2013-2014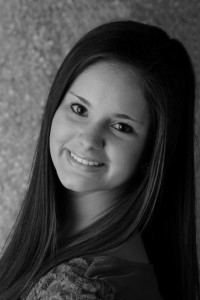 EMMA BIETSCH
Since the first day I walked into CPAC, as a 12 year old who didn't know a thing about dance, I felt this feeling of being so at home instantly. Every single person that is involved in making CPAC what it is, is so special and that only made me want to engulf myself even more in what CPAC had to offer. I will never forget my very first class- Jazz I/II with Jen Lee. After that first class I fell in love with dance and I couldn't get enough. Jen Lee's passion for dance and the love she has for her students is what really made me want to push harder and keep aspiring to get where I am today. Along with Jen Lee I couldn't thank Kristen and Katie enough for always believing in me, and never letting myself fall short of what they know I am capable of, and for that I am truly greatful. Of course, a huge thanks to the costume shop! It truly amazes me the things you guys come up with, and we couldn't do it without you! To Lindsey, for all the planning that you do for us, we are all so incredibly thankful! And of course a HUGE thank you to Ms. Nancy Laurie, words cannot even describe how thankful I am for all of the opportunites that you have given me. You have given me a place that I truly call my second home, a place where I can express myself, and a place that I love spending a huge part of my time almost everyday. To all my little ones that I love so much: keep working hard. The work is worth it, and you will only be grateful for it in the end. I love my CPAC family so much and I could not think of a better group of people to spend the past years with. Chaka, love forever!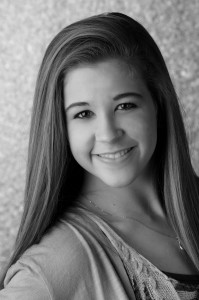 ERIN CONCANNON
I began dancing at CPAC when I was three years old and it has been a second home to me ever since. CPAC is the place where I've made my closest friends and countless memories. I joined the competition team in forth grade and this is my eighth year on the team. When I was younger I would always look forward to jazz class with Jen Lee but as I grew up I began to like ballet more and more.  One of my fondest memories of being on the team was going to Denver, Colorado last year for the J.U.M.P convention. Having the experience of traveling out of state encouraged me to attend my summer intensive at the American Ballet Theatre in New York this previous summer. CPAC has always helped lead me to go above and beyond and I wouldn't be where I am with out them. Jen Lee has been in my life for as long as I can remember and is practically my second mother. I can't thank her enough for always being there for me when I need to talk and always pushing me to be my best in dance and life in general.  I also want to thank Kristen and Katie for always pushing me to reach my full potential in class. A big thank you goes out to the costume shop for creating the most extravagant costumes for our dances, especially my all time favorite, Bolero. Last, but definitely not least, I can't thank Nancy Laurie enough for all of the generous things she has done throughout the years for me and the team! Although I am so sad that this will be my last year dancing at CPAC I know that they have prepared me as much as they could for what the world has to offer. Chaka love forever.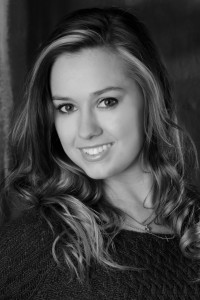 KALYN DECLUE
I was born in Farmington Missouri and have spent the past 12 years living in Lake Ozark.  I started dancing when I was six years old at a local studio in Osage Beach.  I began taking classes at CPAC in 2010 and auditioned for the CPAC competition team in 2011.  Over the course of 11 years, I have been fortunate to attend two five week summer sessions with the Kansas City Ballet, perform with the Moscow Ballet in The Nutcracker and most recently attend Joffrey Ballet School's six week program in Los Angeles, CA.  I am planning to pursue dance after high school.  I have recently been offered a position with a dance convention as Assistant Teacher.  I am hopeful to attend Joffrey Ballet School in New York, NY after graduating and to be an Assistant Teacher on the weekends.
The past three years at CPAC have been magnificent.  I feel I have experienced such a growth not only as a dancer but as a person.  I owe everything to Jen Lee, Kristen Weiser, Katie Wear, Lindsey Jenks and Nancy Laurie.  I want to thank you all for being there for me, supporting me, and pushing me to be better.    I want to thank Mrs. Laurie for such a beautiful facility which I feel privileged to be a part of.  I truly feel CPAC is my second home.  Last but not least, my parents.  You are my backbone.  You have given me so much support and none of this would be possible without you.  You have sacrificed so much for me.  Dance is not just personal dedication but, in our case a family dedication.  The countless hours spent driving an hour and a half to dance classes then to sit and wait for classes to end, drive back home and do it again the next day.  You both have been there for me no matter what and never missed a performance (no matter the obstacle).  I would not be where I am today without you and I am so grateful to have such understanding, supportive, dedicated parents.  I will never be able to thank you enough.  I can't believe this is it, my senior year.  I am going to miss everyone so much.  I love and will miss everyone at CPAC and will never forget any of you.  LOVE & CHAKA forever!!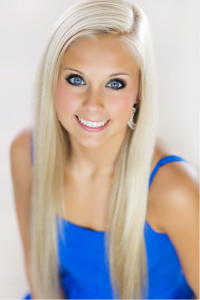 MOLLY MEHLE
When you're a little kid, your parents basically make the majority of your decisions for you. As a 3 year old, I didn't really think anything of it when my parents told me I was signed up for dance lessons. Today, I can't thank them enough for making that choice for me. 15 years have gone by of doing something I love! CPAC has been my second home. The reality of this being my last year at CPAC is incredibly difficult to swallow. I don't consider the people I dance with my "dance friends"; they're my family.  The teachers I've met have helped me grow through all of my life.  They have pushed me to work to reach my potential. Without CPAC, I feel like I would be a completely different person. This is my 7th year on the competition team. I'll never forget begging my mom and dad and sending them a letter titled "Top 10 reasons you should let me do competition" until they finally gave in. I've been given the opportunity to work with so many amazing choreographers and to dance in New York at Cedar Lake a couple years ago and am so thankful. The feeling of dancing from your heart is so rewarding, and being able to do so with people you love is icing on the cake. Writing this is so hard because there's no possible way to sum things up; I can't imagine my life without CPAC. It's a place I can go to dance out any stress or problems and be with the people I know always have my back. I want to make every second of this year count because I know it's all slowly ending. This will be a year of lasts, and I know already that the last time I dance on the CPAC stage with my fellow seniors (and blood brothers) will mean tons of tears.  I can't thank Miss Candice (my first dance teacher), Jen, Katie, Kristen, and Mrs. Nancy Laurie for making everything possible. CHAKA will be a word I never forget.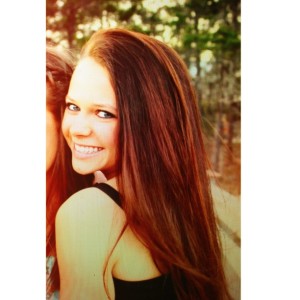 STEPHANIE STRICKER
15 years at CPAC, and sad to think this is my last. Growing up in such an amazing environment has affected not only the dancer I have become, but also the person my instructors have taught me to be. My journey began at age 3 with Candace, to competition at age 10 with Jen Lee, Lindsey, and Cara, to age 14 with Kristen in ballet.   My fondest memory would be the day that I joined competition dance. I begged my mom for years to let me join and finally she decided to go check it out, which happened to be, ironically the day of tryouts. This was a sign that it was meant for me! Along the way I have met so many new friends that I will never forget, including my very best friends.
Throughout my CPAC life I have been to many places to dance! Cedar Lake 360, Dance Awards, The Collective, Joffrey Ballet, and many regional conventions. Thanks to CPAC, I have been able to work with many prestigious instructors that have helped me even more to become the artistic dancer that I want to be. With amazing dances come amazing costumes! A big thanks goes to the costume shop! With out you guys we would be incomplete. You amaze me everyday with the costumes that you can make. To all my teachers, I can't find a big enough word to thank you all so much for everything. You continue to inspire me and give me confidence to dance. A huge thank you goes out to Nancy Laurie.  Nothing would even be here without you! I would like to thank you for being so kind and generous towards me, and having faith in my dancing career. Goodbye to the friends that I am leaving. You guys have made my life and I love you. Keep working hard and CHAKA OUT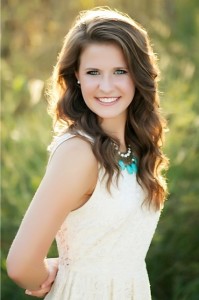 CAROLINE SUNDVOLD
I can't remember a time when CPAC didn't seem like my second home. From age three with Ms. Candace putting stickers on the bottom of my ballet shoes, to my many competition years, when Stephanie and I used to make life size apology letters to Kristen for laughing too much in rehearsal, CPAC has impacted my life more than I could have ever imagined. Every dancer, faculty member, and choreographer create this indescribable place that has most importantly shaped me as a person. My CPAC family is built up of best friends of all ages, and it has been wonderful having so many amazing dancers around me to continually challenge me to improve. And although this is my last year as a student at the studio, everyone at CPAC will always have a special place in my heart. I'm proud of the accomplishments that I have achieved through CPAC both individually and as a team, and I know that in whatever my future goals may be, I will be able to reach them with the work ethic and determination I am constantly being taught at the studio. Nothing at CPAC would be possible without the work of so many great people. A huge thank you to Nancy Laurie, who has given me the most amazing opportunities and experiences that I will carry with me my entire life. To all my teachers, words couldn't describe how much you all have taught me through the years. To Travis, thank you for always making ballet class more enjoyable.  Also, huge thank you's to the costume shop for their incredible work, to the building managers, cleaning crew, lighting crew, front desk girls, and Ali for greeting me with a smile everyday. To the entire CPAC faculty, thank you for all you do!  Most of all, thank you to my parents for being my biggest supporters and allowing me to grow up at my favorite place in the world.