2014-2015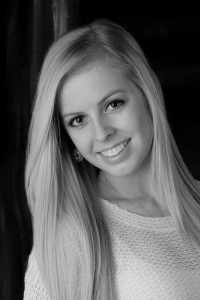 AUBREY MAGGARD
I began my first dance class when I was three
years old. It is very sad to think that 14 years have already passed by, and
this is my last year ever at CPAC. This place has impacted my life in so many
ways. From creating a wedding for Katie in tap class, to body beautiful
rehearsals with Kristen, to our ballet Christmas dances, to huddling up and
praying with my friends before every time we perform, this place has given me
the most laughs and the best memories I could ever ask for. CPAC is literally a
second home and a second family. I have met the best people on this earth here.
From every kid that has ever been apart of it to every teacher and faculty
member, there is no other group of people I would want to share this much of my
life with. These types of relationships will go on way past our years at CPAC.
I have become a better dancer as well as person from this studio. Thank you
Nancy Laurie for creating such a place to be apart of. You have given me more
opportunities in my life than anyone. The experiences you have provided me with
will always be remembered throughout my life. Thank you Jen Lee for always
being there for anything. You make us all laugh in and out of rehearsals. You
never forget to tell us how thankful you are for us and how much you love us.
Thank you Kristen for being the best teacher ever! I will never forget my
rehearsals with you. You always push us so hard because you are our biggest
supporter and fan. Thank you Travis for always giving us a good laugh in ballet
class.  Ashley and Jaime, thank you for the most beautiful costumes to
dance in. For all the other faculty members, THANK YOU for everything you do to
help CPAC be what it is. To all the friends and people I have met at CPAC,
thank you for being you. You've made it possible to find the best friends I
could ask for who genuinely make me a better, stronger person in life. Thank
you Kaylin for being the best sister and a beautiful person to watch dance. I
could not be happier I am finishing my years at CPAC with you here. The biggest
thank you to my mom and dad. Thank you for signing me up and pushing me to keep
doing what I LOVE. When it comes down to it, you both are the reason I am at
CPAC and the reason I have found such a contentment with dance and with this
place. Thank you God for giving me a talent to dance. I do not know what I
would do without it. You have blessed me far beyond what I deserve. I will miss
being at this place every day with these people, but I will never forget how
amazing these past 14 years of my life have been.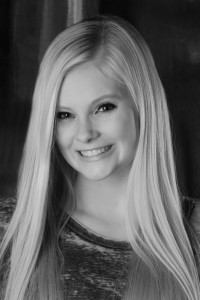 SUSIE MEHLE
How do I begin to write my last bio at CPAC?   I can't imagine my life without it.  It's been my second home for so many years and such a huge part of my life. I have so much to be thankful for:
Through Cpac, I've made life-long friendships (I even met my first boyfriend here!) . Getting to dance at this fantastic studio is my favorite part of the day.
I thank my parents for enrolling me in dance all those years ago and for all the years of endless support.
I have been so blessed with many opportunities through Cpac including: The Joffrey Ballet School Summer Intensive in New York City and The American Ballet Theatre summer intensive in North Carolina.  Getting to dance throughout the summer was so awesome and I loved every minute of it!  I've also been fortunate enough to attend multiple national and regional competitions and conventions.
I have had such incredible teachers at Cpac.  They have done so much for me! They're my role models, and will always have a special place in my heart.  I would like to thank Lindsey Jenks for all she has done for us, she's amazing!  I want to give a huge thank you to Jen Lee for being my role model, my 2nd mom, and for pushing me to be the best person and dancer I can be.  I will miss seeing you everyday so much, and I can't tell you how thankful I am for you.  Four years ago Cpac got the best ballet teacher we could ever ask for, Kristen Weiser. Kristen, I will miss you more than I can explain, and thank you for laughing with me, for pushing me every single ballet class, for giving me the funniest nick names, and for making each day at Cpac so incredible. You have changed my life!  I would like to thank Katie Wear for being the best NYC supervisor and for being like my older sister.  Thank you Cara and Candace; you were my first teachers and you helped me realize how much I love dance.
I would like to give a HUGE thank you to Nancy Laurie for absolutely everything she's done for me.  I am grateful beyond words, and thank you for giving me the best fourteen years I could ever imagine.     I would also like to thank her for giving us the most beautiful space to dance in and for bringing in exquisite choreographers and teachers.  Getting to dance with all my friends and getting to hang out with the little ones on dance breaks and at Competitions has been so much fun.  I will miss the incredible costume designers, Jamie and Ashley who make us look great, Travis (the best pianist), and the awesome front desk ladies.
Thank you again for everything, I will miss you all!