2018-2019
Jude Keingatti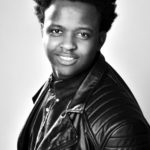 My name is Jude Keingatti and I have danced at Columbia Performing Arts Centre for ten years now. These ten years have been the best ten years of my life so far. CPAC has provided me with opportunities that few dancers get to experience, such as training in the best dance facility, aka CPAC. Being able to train with world class instructors and choreographers right here at home has been absolutely incredible. I have also been given the opportunity summer after summer to go and enrich myself at other dance programs, during the off season, such as CPYB, Ballet Chicago, and the Alvin Ailey School. In my opinion the greatest blessing is being able to do all this under the sponsorship that Mrs. Laurie offers for a lot dancers here at CPAC. I cannot thank her enough for her generosity and all of the amazing opportunities she has provided me with. My life has been changed forever. So with that said, this experience that I have had here at CPAC has been a breathtaking dream, and now that it's coming to end I would like to thank all my teammates, teachers, and all those who made this dream happen. I will miss you all and I wish everyone the best.
Katharine Mehle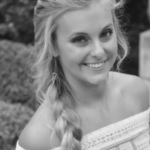 It really is crazy to me that my senior year is actually here. I have watched my sisters and friends over the years complete their last year here and graduate, but now that the time has come for me to do the same, it is hard to believe. CPAC has been my second home ever since I was 3 years old, a place where I can do the thing I love most in life. I have always had a strong passion for dance, and thanks to Mrs. Nancy and the faculty here, I have been given so many amazing opportunities to dance and grow in many different ways. This studio has also been a place where relationships to last a lifetime have been created. It is so special to me that all of my best friends are those that I have made through dance. Kristen, I remember my first ballet class with you 8 years ago when I was in fourth grade. Back then, I didn't know that ballet would eventually become my favorite style of dance and something I genuinely look forward to. I want to thank you so much for giving me the technique I have today. You have always pushed me to be a better dancer and have instilled a love for ballet in me that will never go away. Jordan, thank you for creating the most amazing dances, always giving us the best jazz and contemporary classes, and for always pushing us to do more. Your choreography is brilliant. Katie, thank you for constantly having the most contagious, positive attitude. Sorry you had to put up with my annoying first grade self; that must have been hard to deal with! Cara, thank you for being my first jazz teacher ever and for encouraging me to audition for the competition team. Candace, thank you for being the best first dance teacher and for making me want to come back each year for more. Zack, I am so grateful for all of your help and encouragement over the years; thanks for putting up with us! Jaime and Ashley, your costumes never fail to amaze me. You can take a choreographer's costume idea and turn it into the most unique and beautiful creation. We are so grateful for your hard work to bring our dances to life. Lindsey, thank you for coordinating all of our events and rehearsals so that we, and our moms, always know what's going on. Travis, thank you for always being in ballet to play piano; we are so fortunate to have an accompanist in class. Jen Lee, I really cannot imagine CPAC without you. You hold the competition team together. From spending countless hours making sure our dances look their very best, to always being there for us no matter what is going on, you are honestly like a second mom to all of us. There has never been a doubt in my mind that you care for all of us so much. Thank you for helping me develop an incredible passion for dance that will remain with me forever. Last, but certainly not least, I would like to thank Nancy Laurie for the studio that I have spent the last 15 years of my life dancing at, creating memories that I will never forget. The facility is absolutely stunning, the faculty are all incredible, and the atmosphere is like no other. I could never thank you enough for all of the incredible opportunities you have given me over the years. To my forever best friend, Anna Kate, thank you for being by my side always in dance and in life. I am so glad I got to grow up and make so many memories with you here at CPAC. From our very first years on the team to our last, we have come such a long way. Thank you for being so encouraging and positive in every class and rehearsal. You are such a incredible dancer and friend, and I love you more than words could ever explain. Also huge thank you to my amazing parents who have supported me in my dancing career. I am so grateful that you all put me in dance at such a young age and that you have been here through everything. Thank you for traveling with me, and putting up with me, for all of this time. I love you both so much. Although I am sad my time here is drawing to a close, I will carry all of the lessons I have learned into wherever life takes me next. I feel so blessed to have been a part of this studio for so long and I know I will cherish these memories for a lifetime. Chaka forever!
Anna Kate Sundvold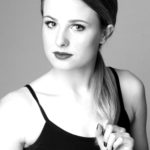 Every time I think about it, I just can't believe that my time here is coming to an end. Beginning competition in third grade, I would have never imagined that my love for dance would grow as strong as it is now. I couldn't think of anything else I would want to do everyday. Katharine… Thank you for being the best friend I could ever ask for. I do not know what I would do without you in my life. I am so grateful to have gotten to grow up with you at CPAC and am so fortunate to end this year in a duo with you. I do not know where we will be ending up for college, but I do know we will never lose each other and will always be best friends. Mom and Dad… Thank you for allowing me to dance, for always supporting me, and for never letting me give up. You raised me to be a fighter in everything I do, and I truly couldn't thank you enough for it. Jen Lee… You have basically seen me in all stages of my life. You have helped raise me into who I am today and I couldn't thank you enough for your positivity. Thank you for never giving up on me and for inspiring me to be the best person I can be. There truly aren't enough words to say about how much you mean to me. Kristen… Thank you for always pushing me and for never letting me slack off. Without you, I would not be the dancer I am today. Jordan… Thank you for being the most creative person I know. I am so fortunate to be able to have your class, dances, and you always pushing me to go outside of my comfort zone. Katie… Thank you for being someone I can always talk to and for being the best tap teacher I will ever have. Candace… You are really the first memory I have at CPAC. Thank you so much for being the beginning of my years here. I am always reminded that when I can't do something, I must say I "Can Dance" because you'd always say that in your classes. Cara… Thank you for pushing me to join competition and for being my first jazz teacher. Without your push to join, I may not be here today. Zack… Thank you for always being here for me. Whenever I need to talk to someone, whenever I am hurting at conventions, whenever I need lifting help, anything, you are always asking if I am okay and I couldn't thank you enough for it. Tessa… Katharine and I use to always try to impress you and your friends by dancing in front of you guys when we were younger because of how much we looked up to you all. Even with the few times you have instructed me at CPAC and Bruin Girls, you have made my senior year so much better and I couldn't thank you enough for all your help. The costume shop and lighting crew… Thank you all for spending your time and effort into creating the most amazing costumes and lights that bring our pieces to life. Lindsey… Thank you for everything you do. CPAC wouldn't be as organized if it wasn't for you. To all my fellow dancers… Thank you for giving me the most fun experiences I could ever ask for. You all have touched my life in so many ways that I couldn't even begin to explain. And last but not least, Mrs. Nancy… Thank you so much for providing me this place I call my second home. There are so many special people in my life that have all helped shape me into who I am today because of the opportunities you have given us. I truly cannot thank you enough. CPAC will always hold a special place in my heart and I will never forget the memories I have here. I am sad to think this is my last Showcase, but I am also so excited to see where my future goes with the help of everything I have learned at CPAC. Here's to one last time. CHAKA!!!
Alyvia Swearingen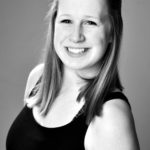 I have been at Columbia Performing Arts Centre for 11 years now and I could have never imagined the kind of impact this studio would have on me. I found a place that always makes me feel at home and celebrates my passion for dance. I created life long friends like Andie Nolla who graduated last year, Madison and Mackenzie Matheney who are more like sisters to me than friends, and many, many more. I am so blessed with this amazing studio and faculty than I could ever imagine. I don't know who or where I would be without CPAC. I want to thank Nancy for giving me a place to express myself and opening opportunities to me that I would have never had the chance at without you. I want to thank Jen for being my second mom and always showing the most compassion to every one of her students. Thank you to Jordan, Tessa, Kristen, and Zack for being such wonderful teachers and also inspiring me every day with your talents. Thank you to Katie who took my passion for tap and fueled it, you have done so much for me and I could never thank you enough. Lastly, thank you to the costume shop for the amazing and genius costumes that you create year after year. Although I'm not going far next year, I will always miss this place and more importantly the amazing people inside. Chaka!