2019-2020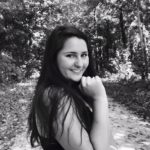 SARAH BIETSCH
I can not believe that my time at CPAC is coming to an end. It feels like just yesterday I was trying out for the ensemble team, so nervous and unsure of what was to come. No matter how hard life has been CPAC has always been a safe place for me to express my feelings without having to say a word. I am so grateful for all the people that have made my years here so special. Daphnee you have been by my side for the past 11 years and I wouldn't want to be next to anyone else. I am so grateful and blessed to have you have my side as we graduate. To Ryan and Connor, thank you for pushing me these past two years and for being the best friends a person could ever ask for, I love you guys so much and will miss dancing with you so much. And to everyone at CPAC that I get to dance with everyday, you guys are the best part of my life and I thank you for making me smile every single day. To my mom and dad, thank you for supporting me through all these years of dance. Thank you for taking me to all of my competitions and giving up so much of your lives to let me dance. None of this would've been possible without you guys. Emma thank you for being my absolute best friend, I truly don't know how I would have made it through this crazy ride without you. Brian, thank you for coming to all those competitions as a kid and for being my biggest cheerleader. Nana, thank you for being the such a beautiful light in my life, I love you. My time at CPAC wouldn't be possible with its amazing a loving staff. Kristen, thank you for pushing me in every class, even when I was tired and didn't think I could do one more turn or jump, you were there telling me to keep going. You have taught me discipline and that hard work really does pay off. Jordan, I would not be the dancer I am today without you. You have helped me so much on how to find my style and improve it. Thank you for the all solos and group numbers that you have took so much time and effort to create, the way you think and the dances you come up with are insane to me and I'm so grateful I got to experience your process. Katie, thank you for letting the happy tappy cave be a safe and fun environment for me. You are such a happy and positive person to be around and I'm so glad I get to have you as a teacher. To the costume shop, I can not thank you enough for all the beautiful costumes that you have created for me over these past 12 years. You guys still amaze me every year with what you come up with. Jen, I am so blessed to call you my second mom. We have been through a lot together through the years and I wouldn't want anyone else by my side. You are the most loving and supportive person I know and CPAC would not be what it is without your beautiful smile. You are the light of my life and I just love you with my whole heart. Finally, I would like to thank Nancy. Without you I would never have found my second family, my safe space, and my forever home. CPAC has been the best thing to happen in my life and that wouldn't have been possible without you. From the bottom of my heart thank you so so much!! Even though this is my last year, I will always have CPAC in my heart. Thank you for the amazing memories and for changing my life forever, CHAKA OUT!!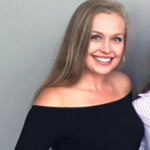 DAPHNEE BROWN
To me, CPAC has been my "home sweet home" for me over these past 14 years surpassing any expectation one would have for a home. This beautiful facility overflows with love, support, friendships, encouragement, laughs that creates a close family. I've learned lessons through this family that will guide me through all of life's tribulations. Although I don't think I'll have to change from one costume to another in three minutes in the future, I know how to be efficient and timely. None of this though would've existed if it weren't for the many influential people in my life. Mom, you have been my role model and biggest supporter since I first started in the annex in Ms. Candace's class. You have taught me how to stay strong in the eye of a hurricane and how you do everything unconditionally for those you love. Lizzy, I could never ask for a better little sister. Despite all the challenges you've gone through, you still get up and try harder than anyone I know. I can always count on you and mom to be the loudest in the crowd. Jen, you have become my second mom, guiding, teaching, helping, and supporting me in all areas of my life in and outside of dance. You consistently spread love and positivity in everything you do. Your smile and laugh can brighten anyone's day, including the grinchiest grinch. Kristen, you have taught me that tough love doesn't mean someone doesn't like you but that they love you that much more. I am so grateful for all my corrections and you never giving up me. Costume shop, I am so grateful for all you have done for me over the years. You have made me beautiful costumes and keep your doors open to hear all of my craziness with open arms. Tessa, thank you for being there for me and supporting me throughout these years. I look up to you so much. Jordan, your kind heart and amazing choreography have not only inspired me but helped me in all of life's craziness. Katie, you have been teaching me for the longest time and starting each class with a loving, happy heart. Mrs. Laurie, you have allowed me to create these unforgettable memories. Providing me with amazing opportunities, you have facilitated a part of my life that I will carry with me forever. To everyone who has been or is on the team, thank you for making these 10 years amazing and unforgettable. CHAKA OUT!!!!!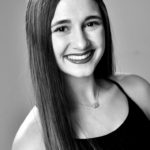 MIRA SACHDEV
I can't believe my time at CPAC is already coming to an end. It feels like it was just yesterday that I walked into CPAC for the first time. This has been my second home since I was a little girl. I always knew that senior year would be bittersweet, but I never knew how it would really feel until now. CPAC is where I have my second family. I have made so many friends over the years and I love them all so much. During dance season, I have spent more time with my CPAC family than my actual family. CPAC is a place where I always feel safe and loved. It is such a supportive and fun environment. I have been on different sports teams in the past but none of them will ever compare to the comrade of our team that cares so much about each other. I am so blessed to have had the opportunity to dance at CPAC for all these years. Thanks to Ms. Nancy Laurie and the amazing faculty here, CPAC has provided an unforgettable lifetime experience. I cannot find the words to truly thank everyone, but I will try. Zack, you were my first ballet teacher at CPAC. I was so nervous to start ballet again once I made the competition team, but you made it fun and I learned so much. You never missed an opportunity to push me to do my best. You are one of the reasons that I continue to push myself, so thank you, Zack. Kristen, you were my second ballet teacher at CPAC. I remember how excited I was when I moved up to level two and I got to join what we all called "the big kid class." I was nervous at first, but as I started taking your class, I loved it! As you know, I have had lots of back issues over the years and you have always been so encouraging and supportive. You always help me to know when my posture is incorrect so that my injuries won't get worse. Although it's difficult, you always push me to keep going. You have never doubted me and you always made sure that I knew that I could do this. You also showed me that ballet class is still dancing. We are allowed to have fun and smile, so thank you, Kristen. Travis, thank you so much for giving your time to CPAC. We are so fortunate to have an accompanist. You are amazing and listening to you play is one of the reasons that I love ballet. My favorite time is when you play Christmas music and we get to sing along. That is one of the things I will miss most, so thank you, Travis. Jordan, thank you for teaching our jazz class every week. I have learned so much from you over the years. Plus, you create these amazing dances for us. We are so fortunate to have you as a choreographer and teacher at our studio. Your mind is incredible and I can't believe that this is my last Jordan dance ever. From amazing combos, improv exercises, killer abs workouts, and so much more, you always make Jazz an adventure, so thank you, Jordan. Katie, I miss our tap classes together so much and although I don't tap anymore, you are the reason that I can tap at all! You are the best birthday buddy and you are always so helpful and supportive. From healthy tips, to ways to prevent injury, you are always so sweet. I love walking by and seeing your smile throughout the studio, so thank you, Katie. Tessa, I was so excited when you came to choreograph and teach at our studio. I love being in your dances and they are incredible. From running my solo every week to teaching me crazy tricks and partnering skills in group dances, working with you is so much fun. You have always been someone that I can go and talk to and you are such a great mentor and friend, so thank you, Tessa. Jen, you have been through it all with me. You're always there to listen and give the biggest hugs. You have supported me, been an amazing friend, and have influenced who I am so much. Through all the ups and downs you are always there for me. You have made sure that all of us have everything we need and more to be successful. I am honored to call you my second mom, my coach and my friend, so thank you, Jen. The costume shop. You guys are absolutely incredible. We are so lucky to have our costumes made by you. Because of your hard work and the love for what you do, our dances have gone from great to amazing. You all work so hard and it does not go unnoticed, so thank you to the costume shop. My parents, you have both been my biggest supporters. You are always the first ones to greet me with a smile after every performance and tell me great job no matter what happens. Dad, you are always there to make me feel confident and you give the best hugs. Mom, you are always the one to give me a massage and help me feel better. Plus you both always make sure that I have everything I need. I would never have had this amazing journey at CPAC if it weren't for you guys. Thank you both so much for this opportunity. My fellow seniors and teammates, thank you all for sticking by my side through everything. You guys are always so supportive. Making me smile and laugh can always turn my day around. I am so lucky to be part of a family that cares so much for one another. You guys always push me and it has made me a better dancer. I love you all so much. Thank you for making my CPAC journey an unforgettable one. CPAC will forever hold a special place in my heart. I have memories here that will last a lifetime. Thank you, CPAC, for changing my life. For one last time, CHAKA OUT.