2016-2017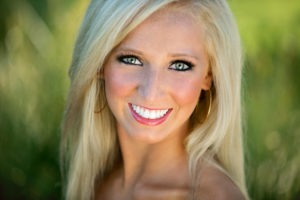 LAUREN BRUMMETT
I have been at CPAC for 14 years, and it is so sad to think that this is my last. CPAC has been a second home for as long as I can remember. From my very first class with Ms. Candace, to my many years of competitions and late night rehearsals; CPAC has impacted my life more than I could have ever imagined. This amazing place I call home has not only shaped me as a dancer, but also the faculty and dancers at CPAC have shaped me into the person I am today. I would first like to thank my parents. Mom and Dad, I love both of you more than you could ever imagine and I can never thank you enough for being my biggest fans and giving me the opportunity to let dance be such an important part of my life. Every night you had to wait for me to get out of rehearsals or all of those long weekends of competitions out of town; you guys are the reason I get to be a part of CPAC and do what I love everyday. I am so grateful for that. To my second mom, Jen Lee, I cannot thank you enough for not only all you have done for me, but for how much you have done for this entire studio. I know that even when my years of CPAC come to a close that I will always love you and you will always hold a special place in my heart. A huge thanks to the entire costume shop: every costume for every dance is always absolutely stunning and truly a piece of art. All of my amazing teachers Kristen, Katie, Jordan, Cara, Candace, and Zach, thank you guys for always pushing me to try to be the best dancer and person I can be. I love you all so much. Lastly, the biggest thank you goes to Mrs. Nancy Laurie: you are such an amazing woman and you have no idea how many lives you have impacted, including mine. I am so grateful from the bottom of my heart to have a second home like CPAC. CPAC family, I love you all and thank you guys for being my best friends! I will miss you all so much but I will never forget the memories we all made. CHAKA OUT! xoxo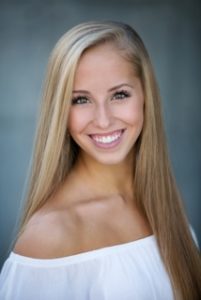 KAYLIN MAGGARD
Walking into CPAC for the first time with my three year old chubby tummy, I could have never guessed the impact this incredible studio would have on my life. CPAC has shaped me to be not only the dancer I am today, but also the person I am. I can't believe I am writing my last bio ever.
The opportunities I have been able to experience because of the love and support of Nancy Laurie are endless. Traveling the country, I have had opportunities that I could never even dream of. Nancy, thank you for your generosity and support, I love and appreciate you more than words can describe. To be able to bring the CPAC education with me while traveling is something I owe all to my teachers.
Jen, you've been there through it all with me. You've shaped me to the person I am today and your impact on me will continue forever. Through my ups and downs, frustrations and moments of celebration, I could not have asked for a better second mom and mentor. You will forever be in my heart, I truly can't thank you enough.
Kristen, from the day you first saw me, chubby 8 year old "nugget" auditioning for the team, you have influenced me tremendously. Not only do I owe all of my ballet training to you, but you've shared with me life lessons and advice that I will cherish forever. I wouldn't be where I am today without your love and teaching, thank you for being such an amazing teacher and friend.
Katie, from our NYC adventures to our CPAC tap classes, you have always been such an influence on my life, I love you so much. I aspire to be as joyful and uplifting as you are to us every single day. I couldn't ask for a better tap teacher and role model.
Jordan, ever since your summer contemporary classes, I have loved growing and learning from you. You have helped me tremendously in confidence, you are just incredible. Thank you for sharing your amazing mind with us, I can't believe this is my last Jordan dance ever.
Zack, to say you have helped Hunter and I come a long way is an understatement. Looking back at our first duo ever, I laugh thinking about the growth we have made due to your patient help. Thank you for the advice you have shared with me, I will always keep that with me.
Jamie and Ashley, the costumes I have been so incredibly lucky to wear throughout the years are all because of your hard work and love for what you do. More than anything, I love getting to talk and hang out with you guys, you're such incredible humans.
Lindsey, all of the crazy adventures I have been blessed to experience would not be possible without your incredible planning and help. You are such a huge part of the studio and we couldn't be where we are without you.
Ali, not only do you brighten up my day every time I walk into dance, but I can't thank you enough for being the amazing person you are.
Travis, thank you so much for dedicating your time to CPAC, I am so incredibly grateful to have had you for so many years. We are so blessed with the most incredible accompanist.
To my mom and dad, Aubrey and Dalton, thank you for always encouraging me to go for my dreams, you have never stopped believing in me. Thank you Mom for redoing my hair ten plus times growing up until I thought it was perfect:) Thank you Dad for not just paying for dance, but for being so involved and loving. That means the world to me. Thank you family for putting up with me in times of fear and nervousness (I know I'm not the easiest to deal with). I owe my love for dance to Aubrey, as I started just to copy my big sis. Thank you, Dalton, for striving and succeeding in music. I see how hard you must work to succeed in what you love.
To my fellow seniors and CPAC dancers, thank you from the bottom of my heart. As said by the one and only Pooh Bear, "If there ever comes a day when we can't be together keep me in your heart, I'll stay there forever." I love you all.
To my best friend Olivia, thank you for loving me unconditionally. I couldn't ask for a better friend in my life, I am so lucky to have you. It brings me to tears just thinking about this chapter in my life ending. I could not have had a better home than CPAC, I love you all endlessly.
For one last time,
CHAKA OUT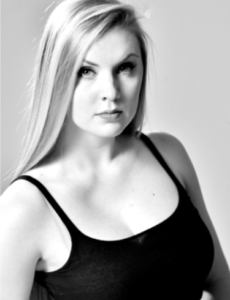 OLIVIA SPAEDY
Looking back on the past 14 years, I truly cannot imagine spending my time anywhere but here at CPAC. I am so incredibly grateful for the outlet dance has provided me with, and the way this studio has helped me develop a hobby into a passion. This place has become another home and family, and it makes me so sad to know that this is my last year with everyone here. Thank you Jen Lee for being my second mother, for never failing to give us all your endless love and support even when we don't deserve it, and for shaping me into the dancer and person that I am today. To Kristen, thank you for making ballet fun, for transforming us from bad dancers who had no technique, and for pushing me much further than I ever could have come by myself. Jordan, you have allowed me to find myself in dance, and express myself in ways I never before knew how. Thank you for your guidance and brilliant moves, I'm not sure what I will do without those Wednesday night Jazz classes next year. Much love to Katie, Lisa, Cara, and Candace, although it's been many years since I was your student, your love and support never stopped and I would not have made it here without you all. And a big thanks to Jaime and Ashley for completing our dances with the most amazing costumes I have ever seen. I will never truly be able to express my gratitude to Mrs. Nancy Laurie for providing this beautiful studio for us to dance in, and making it all possible. Thank you so much for allowing me to be a part of this incredible team, and creating a place I will forever be able to call home. My favorite memories are the ones I have created here with these amazing people. I love this team so much and there's no one else I would rather be dancing on that stage with. There's no way for me to fully explain the way this place has impacted my life, and the love I have for all of the people who have been with me on this journey. Thank you all for giving me such a wonderful thing to be part of, and for all the love and memories we have had; I will miss you more than you know. How lucky am I to have something that makes saying goodbye so hard… Chaka forever.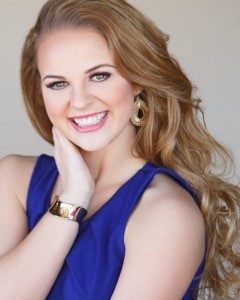 RACHEL SPURLING
Barely 3 foot tall, dressed in my adorable, floral Sunday church dress and walking through the front doors of CPAC for the first time was literally, a jaw-dropping experience. This place was larger than life to my little kindergarten self. I could not believe that my mom was actually bringing me here to have the opportunity to dance! Was this place really a DANCE studio? Little did I know how much this place would come to mean to me, and how much of my life I would actually be spending here! It was at this time that I got to meet Jen, Candace, Katie and Cara. Each of these ladies, as well as many others, would lead me in my dance education and through dance I have learned numerous things.
To say that dance has not had a profound impact on my life and shaping who I am would be a huge under-statement. Not only have I had a superb dance education; one of the best in the nation, but also I have learned about many other life lessons including compromise, working with others, supporting one another and how to compete against your friends and still be a team. In my 12 years at CPAC I have performed in over 100 original choreographed dances on the CPAC stage. This includes competition dances, recital dances, 10 solos and 6 trios. My first solo, "My Heart Goes Boom," was choreographed by Miss Candace, and I was fortunate enough to win 1st overall at my very first competition performing it!
I was lucky enough to discover my passion for dance at a very young age and I am so fortunate to have CPAC at my doorstep to develop my talent. Mrs. Laurie has provided many opportunities to perform across the nation with our dance school. She has brought in world-renowned choreographers so we can have the newest, most innovative choreography to learn and compete with. She has offered opportunities to study at dance companies throughout the nation and learn more about dance. She has searched for the best, most caring, dance teachers in the nation to teach us technique and skills on a daily basis. Thank you, Miss Nancy, for these priceless opportunities.
I'm not sure how Jen Lee manages to be the mom, best friend, biggest cheerleader, mentor and big sister to all of the dancers at CPAC, but somehow she pulls off this role, especially with the competition team. If I can have half of the love and passion in my heart that she has for people, I will be very successful in life, as she is. Thank you, Jen, for supporting me through all of my time at CPAC. I'm sure our friendship will last a lifetime.
Candace, Cara, JP, Jordan and Katie have all helped me develop my love for dance and push me to do my best. Kristen has taught me so much about technique. Her tough-love attitude has pushed me to become an accomplished dancer and I see how invaluable my ballet training has become to future opportunities in dance. Thank you all for expecting the best so that we would all live up to your expectations.
Thank you to Lindsey for keeping us all organized and working around all of the extra things that we want to do in addition to dance. Thank you to the Costume Shop for working long hours all year long to provide us with the best costumes and making sure everyone looks fabulous on stage with no "costume malfunctions." Thank you to my team dancers for the friendships we have made and for sharing our love for dance throughout our formative years.
Thank you to my parents and grandparents who have been along my side during the many hours of dance. I know my mom waited for me in the parking lot for many late nights while we were finishing my work. My Nana and Papa have traveled to nearly every dance competition that I have ever competed in and showed up in the wee hours of the morning to support my solos and other dances.
Next year, I hope to be accepted to The Ohio State University where I will be double majoring in business and health sciences. I also hope that my training from CPAC will allow me to be accepted on the Ohio State dance team. Go-Bucks! My years at CPAC and the relationships that I have formed here will always be a part of me.
Chaka!